Wrapping camouflage - BMW GS 1150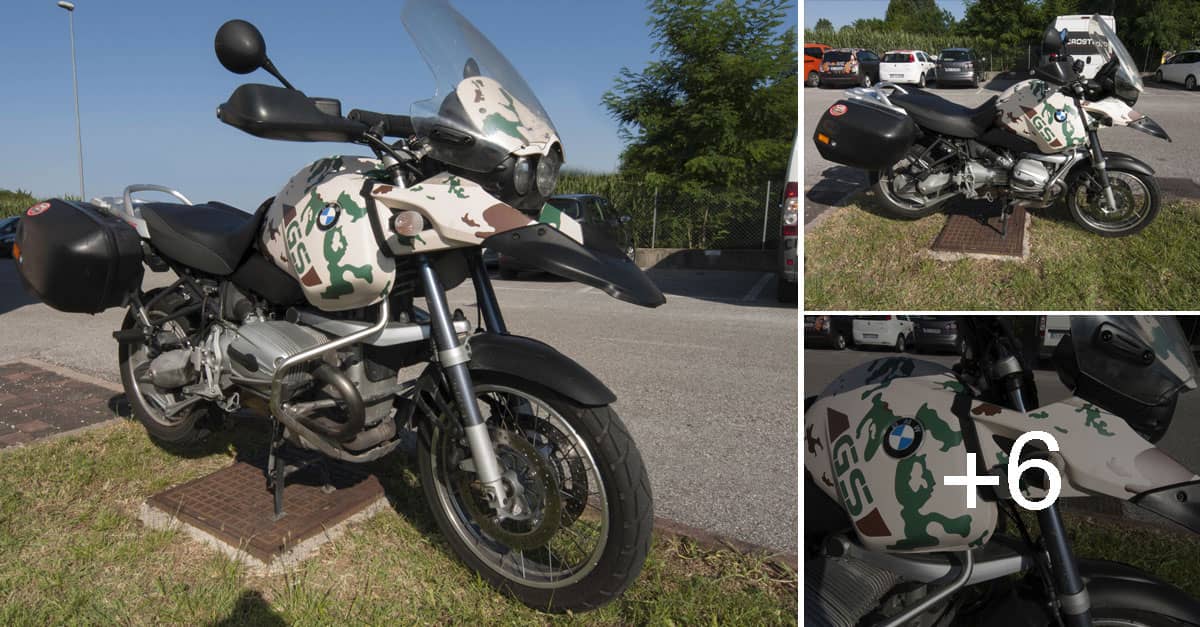 Car Wrapping
Wrapping printed camouflage, applied on BMW GS Adventure motorcycles
The BMW GS 1150 Adventure is perhaps the most classic of BMW motorcycles, the GS series has indeed changed the way many bikers travel.
This amazing BMW motorcycle deserved special treatment worthy of its elegance, to do so, we used the film Avery wrapping supreme for the sand bottom, while the camouflage motifs and the "GS" green and brown, we made them, printing the same, on 3M film with camouflage pattern.
And here, like a classic motorcycle can become "the bike",
current, captivating, cared for in every detail is this BMW camouflage the right companion for every trip!
Wrapping with 3M film cast long lasting film
Like every other our total wrapping, also this has been realized starting from an accurate study of the shapes of the vehicle, in fact every single "stain" has been carefully drawn, printed and applied in the right position, the original sticker "GS" has been substituted with an identical one, but with the same colors of the camouflage wrapping, in this way it has become part of the decoration making this bike much more current.
In addition to the tank and the typical "beak", we also covered the same film with the same film to harmonize the front.
In our gallery you will also find a car with wrapping camouflage.
the result of this wrapping motion judge it!
© Microstudio