Fiat 500 abarth twin color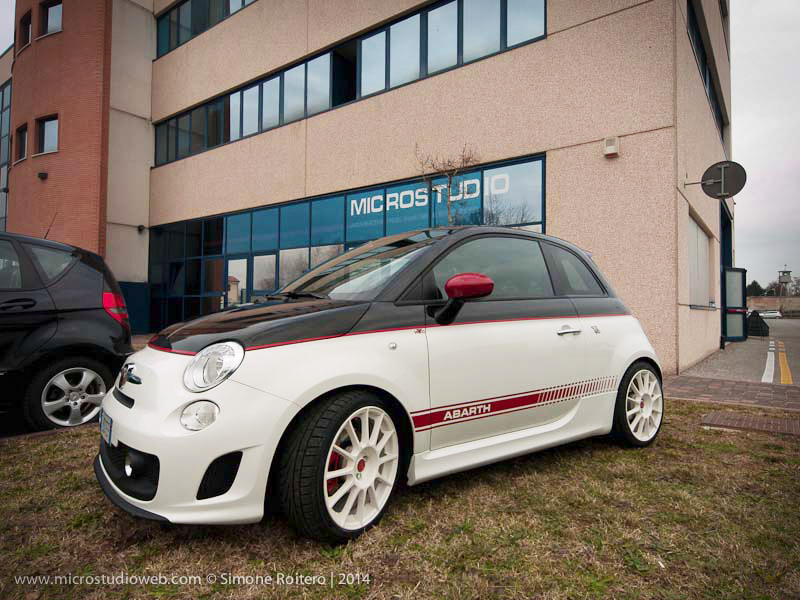 If you like sports cars too, you will appreciate the personalization of this two-color Fiat 500 Abarth.
In this example, starting from a Fiat 500, we have carried out the graphic study and created this sporting graphic, reproducing the two-color Abarth, but with an extra gear or the red line (red stripe) all around the median line of the car.
For the decoration of the car, high-quality glossy black and Ferrari red adhesive films were used, later applied by highly qualified personnel.
This has allowed us to make work over time more sustainable with respect to the community.
On request we also customize cars with other brands or even personal graphics.
Advertising decoration and writings on vehicles
© Microstudio